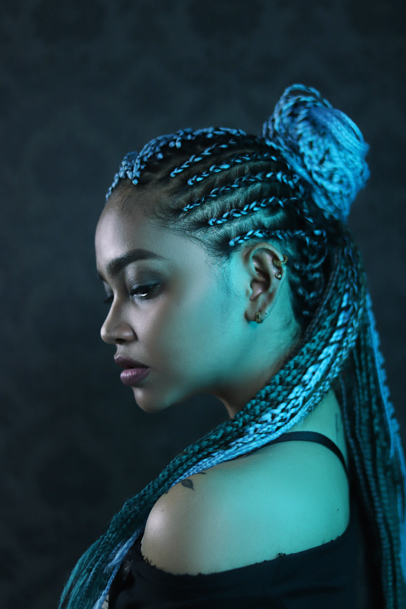 With 5 years of experience, Joyzee's forte lies in black and grey and color realism tattoos. Although, she can take up on any requested projects from clients.
About the work
Joyzee knew she wanted to be an artist since she was child. Her interest in the arts started with fashion design and later on took up a major in Fine Arts at Philippine Women's University where she met Ricardo Penaranda and Tox Fresco. By the time she met them, they were already working as freelance tattoo artists. Later on, Penaranda introduced Joyzee to his best friend, Dado David. After graduating from college, Joyzee and Dado ventured into tattooing for a living—thanks to Tox and Ricardo's influence over the couple. Their collaboration grew into what we now know as D'third Ink.
Inspiration
She looks up to Nikko Hurtado, Kat Von D, Jenna Kerr, Steve Butcher.
She attends "Dutdutan" the biggest Philippine tattoo convention every year. She's also been to SG Ink Show, Empire State New York's biggest tattoo expo, and Nikko Hurtado's tattoo workshop.