We're not just tattoo artists, we are lifelong learners who are always seeking new techniques and styles to offer to our wide range of clients, each with specific preferences.
This is how we've evolved from D'Third Ink to Needle Z, and this is how we'll continue to improve our skills and remain as one of the best tattoo studios in Manila.
Get to know the highly skilled and totally awesome tattoo artists of Needle Z.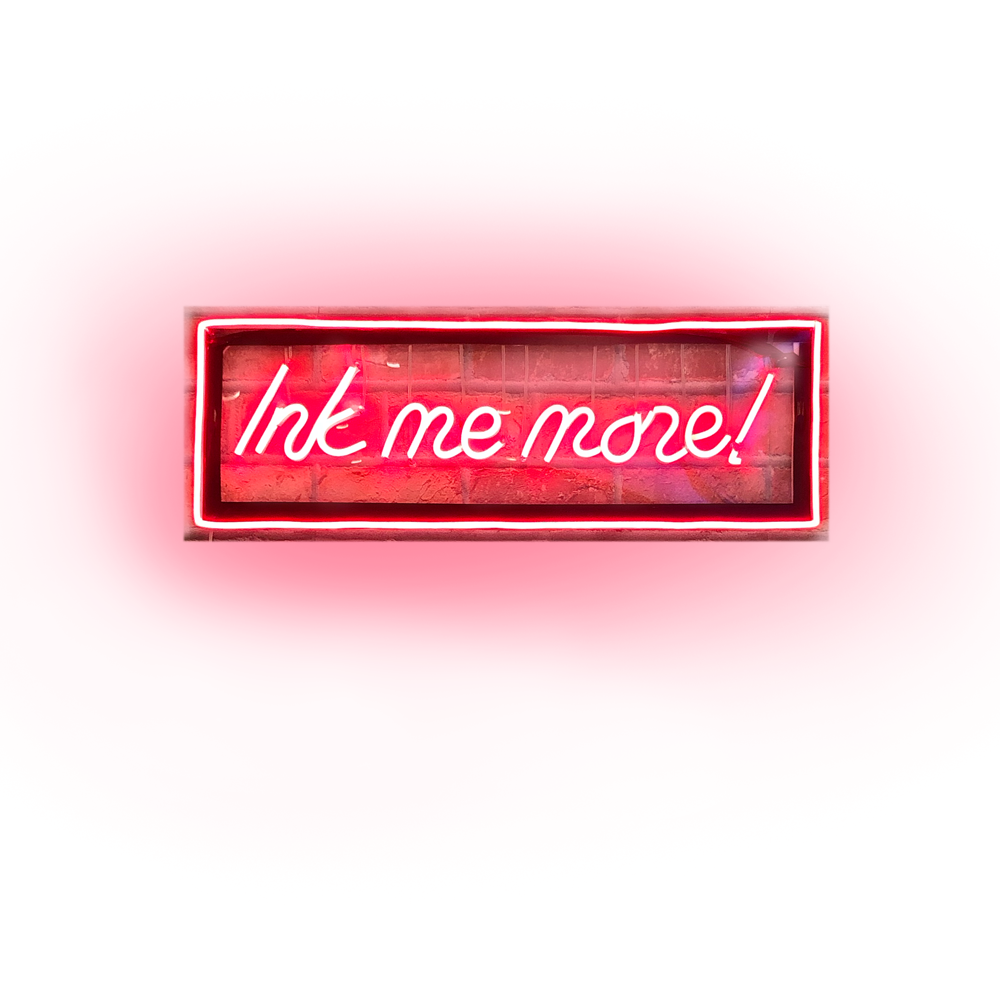 Needle Z Tattoo & Piercing Studio is based in Makati. We're team of passionate artists, dedicated to our crafts and with years of experience in the industry. We're also dedicated to keeping our studio a safe and welcoming place for everyone....
Etc...
I had my first tattoo here and definitely not my last! I am very satisfied with my tattoo, Noriel did an amazing job! He was very patient and very attentive to details! A true artist indeed 🔥 . I recommend him to do your tattoo! The experience was 💯 worth it! The staff were very friendly and accomodating. The shop is new, clean and cozy. The needles are disposable, the materials are clean and working area is sanitized before and after every tattoo session, so safety is highly prioritize. If you consider having a tattoo, then "Needle Z tattoo and piercing " is 💯 the place to be!

Brian Oroceo


February 16, 2023

Awesome job by Joco on a nordic tattoo I had done at Needle Z today. Great attention to detail. Also, hats off to the amazing team. Friendly and very accommodating. It was a pleasure meeting you all. I will definitely make an effort to drop by when I'm back in the Philippines. All the best with your new shop! 👍👍

Voltaire Ilustrisimo


February 16, 2023

Great tattoo shop and excellent artist Gio I loved his work and I'd really recommend him. Featured in Inkenvy in the USA.. really proud to have my ink at his studio

MOHAMMED ALWAELI


December 31, 2022

Simply the best in Ph. My wife came up with the idea for the leg wrap tattoo. The artist took all her ideas and did this free hand design better than I could have imagined. Very accomodating to foreigners. Also, they gave me chocolate cake, which was nice!

Paul Fisher


December 27, 2022

Very professional and the people are friendly.

onin M


December 27, 2022

It was an amazing experience!! It's the best tattoo i have ever got 😍

aishwarya nagpure


December 27, 2022

My experience was amazing!! It's the most beautiful tattoo i have ever got 😍

Nagpure Aishwarya


December 27, 2022

Best tattoo artist in town! Joko did my husband's tattoo and we all loved it. He said it's the best christmas gift! Thank you needle z! It's all worth the drive. 😘

Hannah Fisher


December 27, 2022

Great piece by Dado on my arm! I am super happy with it and I was pleasantly impressed with the quality and the details. Easy and fast process from the day I walk in to how we scheduled the 3 sessions and we got it done! Definitely I am going back for my next art there! Extremely professional and super friendly staff as well!!!!

Francesco Berre


December 27, 2022

oksana test


December 20, 2022

I had my tattoo extension in needle Z and it was fantastic. My artist francis is very talented and he meet my expectation what i want. The place is nice and clean and staff are so friendly. Definitely will be back here on my next session. Keep it up guys! 👍🏻

Jaypee Digas


December 20, 2022

Very professional and friendly people. Fun experience! Must try! Clean and painless piercing <3

Kristina Ramirez


December 20, 2022

Got my first ink from needle z, joyce(the artist) took her time to the whole process, no rush and making sure that everything she does is according to your liking with her artistic touch. The vibe in the shop is cool as well very accomodating. Deffinitely recommended. 👌

mi cai


December 20, 2022

Amazing work by sir Dado David! Clean work space, nice staff! 5/5 would recommend for getting any tattoos here. very diverse in styles as well!

Elijah "Japs" Espino


December 20, 2022

Theeeey did great! Have a good customer service!!

Sharm Araza


December 20, 2022